A small business moving its business systems to the cloud was an unusual idea not too long ago. Many business owners thought that cloud technology was only for big companies with IT departments. But it's amazing how much has changed in just a few years.
Now, cloud-based CRM tools, email systems, and business phone systems are being used by businesses of all sizes to improve their operations. Not only have the mystery and fear surrounding cloud solutions gone away, but these tools now give smart businesses a competitive edge.
In a recent interview, Pie Shop owner Mims Bledsoe, a customer of Voiplid, discussed her decision to switch to a hosted business VoIP phone system: The majority of technology, she claimed, is moving to the cloud, making it accessible from any location. "You don't have to be at your desk in the office." As long as you have a way to connect to the Internet, you can reach the things you use most. As a result, putting your phone system in the cloud makes as much sense as having email.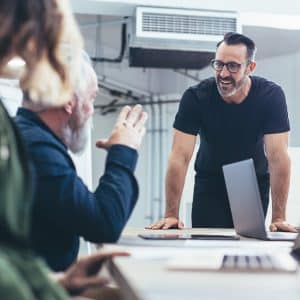 Ms. Bledsoe's simple explanation shows how used to cloud systems small business owners have become. In fact, she loves how easy it is for her business to use the Voiplid system. She uses the online Admin Portal to change call settings or voicemail settings from a distance. When she's on the go, she uses the VoipIid Business Mobile app. And she appreciates that when she makes calls from her home office, her company identity is displayed on caller ID.
These are important features for her business, and they're also great examples of a key benefit of cloud hosting: the ability to access the phone system from anywhere, on any device. This is the most liberating and empowering component of a cloud-hosted system like Voiplid for many organizations.
The lower cost also gives businesses more freedom. For example, the Voiplid system saves businesses at least 30% compared to traditional providers. This has a lot to do with cloud hosting as well. The system's PBX, which is where call routing and call features are set up, is hosted in the reliable Voiplid Cloud instead of in the server closet of the business. So, there is no expensive equipment to keep up and no need for yearly service contracts or visits from a technician. The system is run virtually, which gives the business a lot more control.
Find out why moving your business phone to the cloud is good for businesses of all sizes. Call 1-234-900-0880 to talk to a Voiplid representative about how easy it is to switch to the Voiplid Cloud.