Common VoIP Issues and How to Fix Them
Problems with VoIP can involve networking, security, and issues with related devices. In this (VoIP Issues and How to Fix Them) article, we'll take a look at all of these to see which one is causing your problems. There are four main factors that contribute to issues with VoIP, networking and LAN issues, phone and voice quality, WAN and internet connectivity, and security. We're going to cover all of these. So we've included timestamps in this tutorial help you skip ahead to the resolutions  (Common VoIP Issues and How to Fix Them) you're looking for.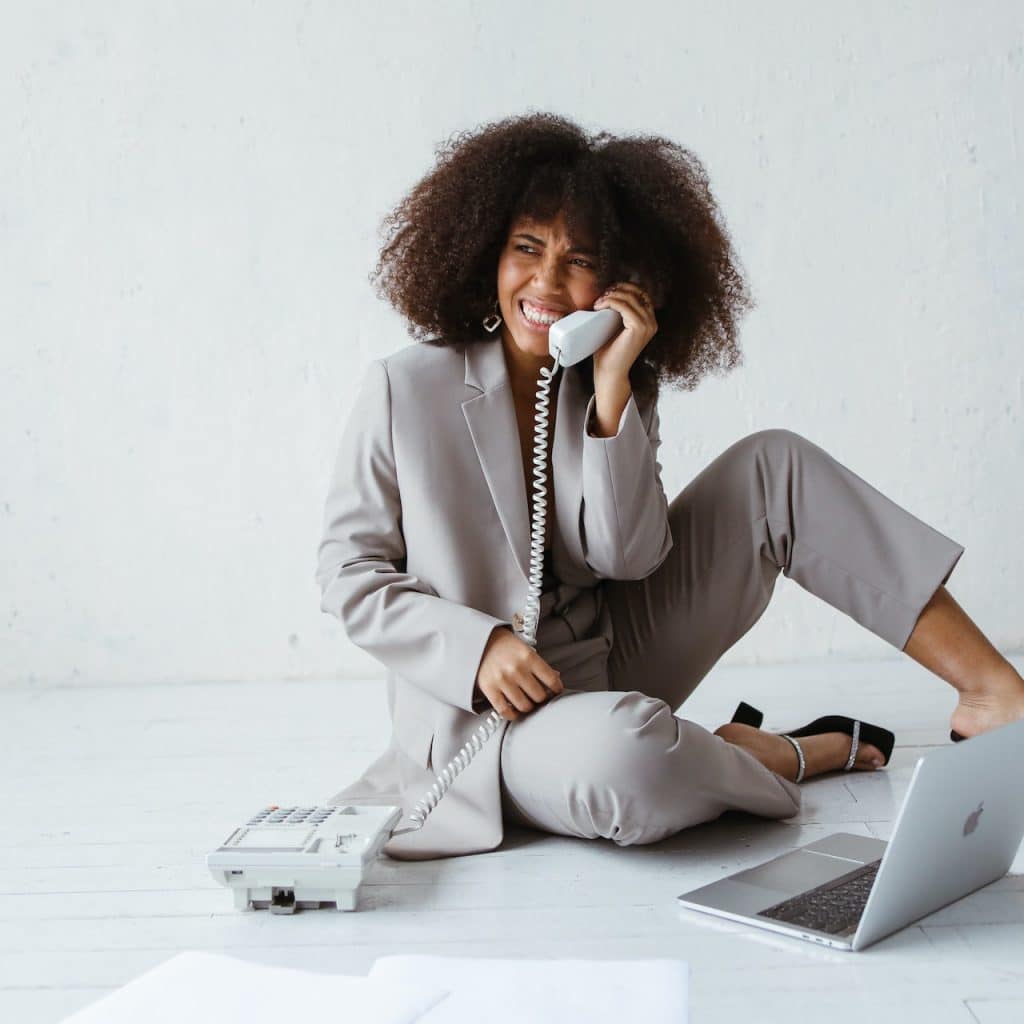 Let's start with networking and LAN issues. The first thing you should check is your equipment's wiring. Ensure that all hardware is plugged in correctly. Next, unplug the connections from the router and the phone, leave them out for 10 seconds and then plug them back in, connecting from the router to the phone.
This will give your and router and networking equipment a fresh start and clear any basic issues they may be experiencing.
If this doesn't solve your problem, check to ensure you have a router configured for VoIP prioritization. This means checking to see if your router has VoIP Quality of Service, sometimes written as QoS for short. If it does, make sure it's enabled. Contact your service provider if you're unsure if your router has VoIP QoS. If your router doesn't have a QoS feature you may need to look into port forwarding.
To do this, you'll need to know the MAC address of your phone, which is usually found on the back of your phone, or by navigating the phone's on-screen menu.
If reconfiguring your router settings doesn't work, and you're still experiencing router issues, the router itself may be limited in functionality. Upgrading to a dual-band router can significantly improve your VoIP experience. Another issue you may experience with VoIP is with the quality of voice, including echo, poor audio quality, buzzing, or a noticeable delay in voice. Depending on your situation, there are a few solutions that can help you out.
For echo, try covering your phone's mouthpiece. If the echo, buzzing, or interference stops, you may just need to turn down the volume of your earpiece or speakers. This is because the phone line is picking up the receiving end of your call in the background. For delay issues, try moving your router. Keep the router away from your monitor, computer, other Wi-Fi enabled devices, and power strips.
They could be causing interference by being too close. Take any third-party equipment out of the equation by plugging the router and phone directly into one another. If the problem ceases after you bypass a certain piece of equipment, it's likely that piece of equipment was causing your issue. Be sure to inspect all of your wires for damage and that they aren't too long.
A wire that's too long can cause voice quality issues.
If you've had certain equipment, like a headset, microphone, or the phone itself for a long time, it may be time for an upgrade. Old equipment can sometimes result in poor voice quality. Another common set of problems that can cause an array of issues is the Wide Area Network, or WAN, for short.
These include issues that aren't necessarily within your area of work but may include trouble with your internet service provider. Some internet bundles are great for web browsing and streaming movies but aren't necessarily powerful enough to use VoIP.
VoIP requires an additional set of internet protocols that your internet provider may not have enabled for your service. So before you begin VoIP troubleshooting, contact your provider and ensure you have an internet bundle that supports audio and video conferencing. The quickest way to check your internet speed is to run a speed test. Voiplid has an easy-to-use speed test to determine if your network is VoIP compatible, which you can find in the description below. Your speed will determine how many VoIP phones your network can handle.
The VoIP speed test will give clear guidance on your VoIP readiness. If you notice pieces of audio missing, or entire phrases, you may be experiencing a connection issue known as packet loss. Packet loss is a condition where the packets of data are being transmitted but fail to make it to their intended destination. This is usually caused by bad network conditions or internet congestion.
Even a small amount of packet loss can result in VoIP communication issues.
To find out if you're experiencing packet loss you'll need to run a ping test. A ping test will show you how fast data is transmitted to your device. If you've looked at your network and equipment and determined that the issue is with your Wide Area Network you'll likely need to call your internet service provider. They can help you determine if there's an outage in your area or help you troubleshoot your internet connectivity issues.
Since VoIP is connected to the internet, it's susceptible to virtual attackers and cybersecurity threats.
Security issues can not only affect your call quality but can put your personal data at risk. That's why if you suspect you're having issues that involve your VoIP security, you should look into correcting them immediately. VoIP calls can be hacked, which means that it's possible for sophisticated hackers to use your phone credentials to place calls to international or domestic high-toll numbers.
If you suspect your password information has been compromised, start by resetting all of your passwords. Use strong passwords that contain letters, both capital and lowercase, numbers, and symbols.
It's also a good idea to encrypt these passwords somewhere safe using password management software. It's also possible for the IT admin to deploy a firewall for your VoIP system. These firewalls usually function by limiting the type of traffic allowed on the calls and closing the session once a call concludes.
There are also firewalls that help map unusual patterns and identify signs of an attack. While many routers have these capabilities, talk to your VoIP provider about the security measures they offer.
If you follow these troubleshooting steps and are still experiencing issues, we have a support page on our site dedicated to answering all of your questions. Check it out at Voiplid Network / support. And if you wanna learn more about connecting communications, remember to subscribe to the Voiplid Weekly Newsletter. 
Common VoIP Issues and How to Fix Them